LA After Dark -
Abby Cubey/CoHost-Paul Drago



LA After Dark
Special Valentine's Show


---
---
On The Heels of the popular radio show - the newly re-booted Internet TV Show

Where it all Began - Abby Cubey at the House of Blues June 22nd, 2010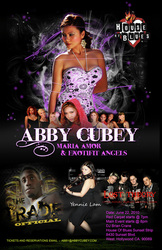 A
bby performed at her CD release party, hosted by JOJOKID Music, where she unveiled her first major effort with an acclaimed CD "Believe in Me" There she sang her other "A" side hit, " Dame Mas Electricidad"
---
---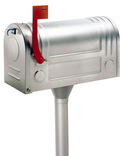 Remember to stake a few minutes and sing up for Abby's mail list. We'll be doing weekly giveaways, including free downloads, and an opportunity to remix her songs on Re Mix Galaxy.
---
Abby - the Radio Talk Show Host and Creating a Variety Show?

Well, Stay tuned for this one. If you know a celebrity who would want to guest host
Please send a message
on the "Community" Button-

Producer-Composer-Arranger

---